Imagine it's Friday and by Monday you have a complete overhaul of your website.
✨Fresh, new web copy that converts lookers into subscribers, buyers, fans.
✨The type of compelling copy that connects with your audience.
WEB COPY IN A WEEKEND
Not months, not weeks…days!
I write high-converting:
✨Sales Pages (web pages that do the heavy lifting of selling your products or services)
✨Email Welcome sequences (a series of emails that welcome people into your world with style)
✨Email Campaigns (carefully planned emails to launch a new product or service)
✨Opt-In Pages (web pages for building more connections–i.e. more subscribers)
✨About Pages (connect with your ideal readers, explain what you do with clarity, and make it clear why they should stick around)
What will I write during your VIP weekend?
A weekend of copy will include 2-4 pages of copy and/or email sequences for launching a product or welcoming people into your world. The amount of copy will depend on your needs and what (if any) copy you already have written. We will decide together during your discovery call.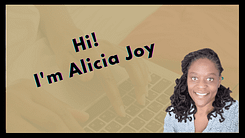 I've been writing on the web since 2012. I've written hundreds of articles, sales pages, and emails for clients. My writing leads with the shared vision you're creating for your clients.
When I write copy, I don't follow the mainstream marketing tactics which trigger and overemphasize the client's pain.
Instead my copy uplifts and informs your clients so they make a buying decision from a place of empowerment, not pain.
You will be my VIP client for an entire weekend.
(It doesn't have to be a weekend. If need be, we can do this over any other days during the week. )
Here's how it works
Today: Use this link to book a discovery call with me. On that call, we'll discuss your website copy needs, discover if we're a good fit for working together, and decide on your copy start date.
I'll send your contract. Once you've paid, and agreed to the contract, your start date is locked in my calendar.
The Friday of your VIP Weekend: We'll have a morning call for me to ask more questions about your website, users, and goals. This call lasts between 60 minutes and 2 hours. It is a crucial piece of the puzzle.
Saturday and Sunday: I spend 8 hours on Saturday + 8 hours on Sunday focused ONLY on your copy. Head down, no distractions, just me and your copy (and coffee, of course).
You'll need to be available on-call during the weekend, so if I have questions while I'm writing your copy, I can reach you and receive a response within 2 hours.
Monday: By 11am EST, I deliver your copy and a walkthrough video via a shared Google folder.
After your weekend: For 2 weeks after your VIP Weekend, I'm available via email for any questions about your copy (I respond within 48 hours).

You get more than the text
When we work together…
✓ You get clarity around your core marketing message (what you do, how you do it, why, and who you serve). This is the message that'll just roll off your tongue when someone asks you what you do. It's the backbone of every.single.thing you write and say for your business.
So when you need to send a Bio or you're sending an introductory email, you're not wasting time doubting yourself, you have the foundation of your message already set.
✓ And, of course, you'll also get a bundle of sparkling copy which you can pull snippets from to use in your social media posts, bio, and other content. (for those days you're drawing a complete blank as to what to post on social media).

Price: $2,222
This can be paid in 2 or 3 installments, as long as your final payment is made BEFORE your VIP Weekend starts. Let's discuss this during your discovery call if you need this option.
It's time to put your website to work
Let's be real, running an online business can be intense. Very intense. Take some of the pressure off by letting your website do the heavy lifting.
The clearer your online message, the less explaining, selling, and convincing you must do.
One weekend.
A bundle of shiny, new copy.
Let's do this!

-Alicia