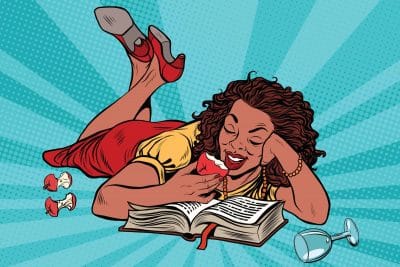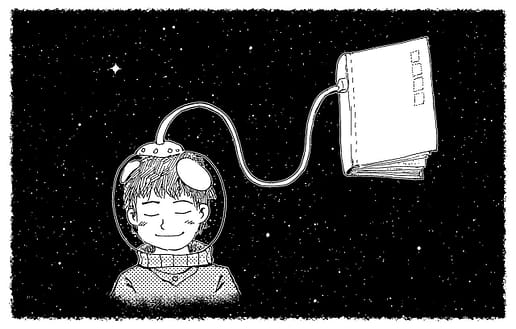 If you don't have time to read, you don't have time (or the tools) to write. Simple as that. -Stephen King
Even if you're not a Stephen King fan, you can learn a lot from prolific authors like him.
Reading is fundamental to writing well. But what exactly should you be reading? I read everything from narrative non-fiction to sci-fi to general non-fiction (and a lot in between).
And, of course, I| read books to improve my writing. This is a must.
Writing is a craft. You never get to a final destination of 'good writer'.
You simply keep writing and keep getting better (hopefully), word by word.
The books on this list aren't 'how to write a better blog post'. Instead, they are to help you build your writing foundation. Whether writing blog posts or anything else, you must build your foundational writing skills and discipline. These will help.
Made to Stick by Chip and Dan Heath
You won't find this book on a typical list about writing. (If you haven't noticed, I don't do typical.)
But every blogger, content creator, business owner, creative entrepreneur should read (and re-read) this book.
The premise is to help us understand why some ideas stick and others don't. There are so many gems of wisdom for content creators who (obviously) need to create 'sticky' content that stands out and is remembered.
As an (obvious) believer in the power of storytelling, this book is an ode to the power of story.
It explores why we have difficulty recalling data and facts, but can remember the details of a well-told story. Stories are sticky.
And so is this book.
Well worth the read (and implementation).
Bird by Bird by Anne Lamott
Ever questioned why you're writing? Wondered how you will get over rejection? Contemplating chucking the whole writing thing?
We all have.
In Bird by Bird, Lamott shares everything she's learned on her writing journey. The book will help you to remember why you write and that it's all worth it in the end. Always.
It's practical and inspiring and hilarious. I've read this book at least three times, it's a joy every time.
---
Writing Down the Bones by Natalie Goldberg
Writing is a practice. A rewarding one. But also a lonesome one. I love the way she intertwines Zen concepts with creativity.
Writing practice, as she calls it, is no different from other forms of Zen practice—"it is backed by two thousand years of studying the mind
"What have I learned about writing over these thirty years? I've written fourteen books, and it's the practice here in Bones that is the foundation, sustaining and building my writing voice, that keeps me honest, teaches me how to endure the hard times and how to drop below discursive thinking, to taste the real meat of our minds and the life around us." – Writing Down the Bones
---
Enjoy!
-Alicia-Joy