You're damn good at what you do
I'm just here to help you express it
Connect with your authentic voice and discover your Core Marketing Message which you can use everywhere:
Your bio
Your most important web pages
Your social media
One of the most challenging things entrepreneurs struggle with is connecting with their authenitc voice and translating that into website and social media copy that engages and sells.
First, we'll work together to uncover your voice. Your true voice is your most powerful key to expressing yourself easily and consistently online.
Then, we'll create your Core Marketing Message for your website and social media.
This Core Marketing Message will serve as the building blocks for your About page, Sales pages, Opt-In pages, and social media. It anchors you in the solid knowledge of what you do, who you serve, how you do it, and why.
When you're not 100% sure about this, people can sense your hesitancy. People do not engage with hesitancy.
And when you're clear on this, you feel confident and sure about expressing yourself online. Our work together will prepare you to…
♔Write your About page with confidence and clarity.
♔Introduce yourself via email when you want to pitch yourself or your services.
♔Know just what to send to a collaboration or podcast host that explains what you do, how you do it, and why it matters.
You need a clear, compelling message that speaks directly to your clients and customers.
What do you get?
3 calls (each is between an hour and 90 minutes)
+ worksheets
+ tons of ideas
+aha moments and breakthroughs!
Price
$750 total (payment plans available for those who need one).
I call my methodology Vision-Focused Marketing. The messages and strategies lead with two things:
Your authentic voice

The shared vision you're holding for your clients. This is the vision of the process or end state that you are helping your clients move toward.
This methodology doesn't just get results, it does way more. It breeds loyalty and high satisfaction. This equals repeat customers/clients and people who are excited to send others your way.
Together, we'll create a Core Marketing Message that's engaging and authentic to your true voice!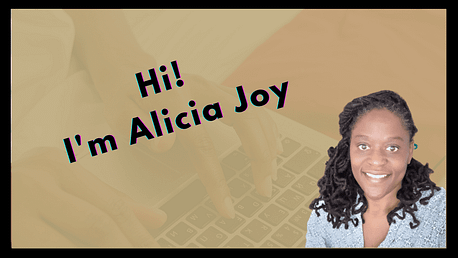 I've been writing on the web since 2012. I've written hundreds of articles, sales pages, and emails for clients. My writing leads with the shared vision you're creating for your clients.
Complete the form below and I'll be in touch with you within 48 business hours to schedule a quick chat for us both to decide if we're a good fit for working together.