Sell your services, not your soul
I'm Alicia Joy. My Copywriting Ecosystem service helps brands sell more of their offers, ethically.
You deserve more clients, customers, and cash.
Of course, you do. You're damn good at what you do, and you know it.
What you don't know is how to write about what you do in a way that authentically connects with your audience.
Mainstream sales writing feels icky. lame. sleazy. Not fun
You didn't escape the ick and irritation of the corporate world to start your own business using lame sales tactics.
Anything for money, right?
w-r-o-n-g.
If that were the case, you would've stayed at your soul-sucking job.
That's not how we do stuff around here. Around here we understand that everything we do, including our marketing, has meaning. We market our brands with meaning.
Over ten years ago, when I started learning about copywriting, I remember I had this feeling in my gut that screamed: 'no'.
It wasn't the writing I resisted. It was the way mainstream copywriting is done.
You've probably heard the 'bro marketing' tactics that make up the mainstream copywriting techniques. They're everywhere.
Mainstream copywriting techniques center around overemphasizing and triggering the customer's pain.
There's another way…
A way that still works, still sells stuff, still gets results, but does it without leaving you feeling cringe-y and lame.
That's my type of copywriting.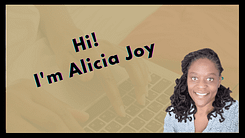 I've been writing on the web since 2012. I've written hundreds of articles, sales pages, and emails for clients. My writing leads with the shared vision you're creating for your clients.
I don't trigger or overemphasize the pain your customers are feeling. Because, yes, that stuff works, but guess what? It's not the only thing that works. You can also lead with the end result, instead of leading with pain.
You can still sell stuff with sales copy that's more authentic and less triggering.
I write high-converting:
✨Sales Pages (web pages that do the heavy lifting of selling your products or services)
✨Email Welcome sequences (a series of emails that welcome people into your world with style)
✨Email Campaigns (carefully planned emails to launch a new product or service)
✨Opt-In Pages (web pages for building more connections–i.e. more subscribers)
✨About Pages (connect with your ideal readers, explain what you do with clarity, and make it clear why they should stick around)
An ecosystem of copy that fits together like pieces of a puzzle
I write bundles of copy, not just individual pages or emails.
This helps us create the best ecosystem where the different pieces and parts work together (rather than, say, me writing one email opt-in page and then you struggling to string together the actual email sequence that may fall flat).
You get more than the text
When we work together…
✓ You get clarity around your core marketing message (what you do, how you do it, why, and who you serve). This is the message that'll just roll off your tongue when someone asks you what you do. It's the backbone of every.single.thing you write and say for your business.
So when you need to send a Bio or you are sending an introductory email, you're not wasting time doubting yourself, you have the foundation of your message already set.
✓ And, of course, you'll also get a bundle of sparkling copy which you can pull snippets from to use in your social media posts, bio, and other content. (for those days you're drawing a complete blank as to what to post on social media).

Price
I offer my services in a mix-and-match style.
My basic package is $2,500.
That price includes a combination of services that you mix and match based on what you most need. The $2,500 gives you a combination of services for example: An about page, a sequence of emails for launching a product, a related opt-in page, plus the sales page for the product you're launching. This is an example of a package. The packages depend on what you need most and upon whether you already have copy written.
My pricing, like my copywriting, is unconventional
You are unique, and I respect that. No two clients get the exact same package of copy because no two clients are at the same place (imagine if Uber charged every person the same rate to get to one destination even though each person is starting at a different location? Madness)!
We'll work together to decide what combination is best for value for your money and my time and energy.
* I offer payment plans for those who need them.
It's time to put your website to work
Let's be real, running an online business can be intense. Very intense. Take some of the pressure off by letting your website do the heavy lifting.
The clearer your online message, the less explaining, selling, and convincing you must do.
People already understand exactly what you do, who you do it for, and how you do it because your website (and email) copy shines.
The text on your website isn't just a means to an end. It's a reflection of you
Your website copy reflects what you stand for, why you do what you do, and who you are.
Let's create copy text for your website that connects. The type of text that speaks to your ideal client, so they sign up for your newsletters, events, products, and everything else that's a fit for them.
Now you know 2 things you probably didn't know before you stumbled onto this page
Thing #1: You now know you can get sales without doing all the cringe-y sales copy techniques. You can do this by writing copy that leads with the shared vision of where you are trying to help your clients reach, instead of leading with pain triggers.
Thing #2: You also know about my copywriting service and price in case you want help to accomplish Thing #1.
With this information, you can decide whether to jump on a free discovery call and see if we're a fit for working together.
Urgency marketing makes me dry heave (slight exaggeration) but I gotta be real with you and tell you that I only take on 1 new copywriting client a month. Also, I make room in my schedule for just 1 discovery call every other week. I'm not about that hustle life. Hopefully, you aren't either; it's the fast road to burnout.
Does your gut say yes? Not maybe, but a resounding 'YES!'?
If your gut (and your bank account) say yes, let's do this!
Fill out the contact form below and I'll be in touch within 24 business hours with a few questions and the link for booking your discovery call.
Alicia-Joy
P.S. You've built a website. Whether you did it from scratch or paid for it to be built. Now, let's put that sucker to work! Let your site do the heavy lifting for you, even while you sleep.
P.P.S. We're the first generation of online entrepreneurs. Let's do it in a way that'll make our descendants proud! After all, we are some future person's ancestors. How we show up matters!
Still have questions? I may have addressed them in the FAQs below or you can email me: alicia[at]aliciajoy.net (replace [at] with @)
FAQ
What if I already have a lot of copy created? Will I still need to pay for your service?
We will decide together what you most need and the best package of services so you get the most value from working with me.
Will my copy text for my website and emails sound like you (Alicia)?
No. You may not realize it but you have your own voice and tone. I write copy that matches your voice based on what you've already created and the vision for your business. We work together on getting clear on this if you're unsure.
Will this service help me get more traffic on my website?
Traffic depends on several things, including:
Your marketing messages

How much time, effort, and/or resources you put into spreading your message.
My service will help you with #1 (writing your marketing messages). But only you can decide how you tackle #2. Whether you choose social media, paid ads, networking, or something else to spread your message, please be aware that my service alone cannot bring you traffic to your site. My service is one part of your overall web strategy. It cannot be your entire strategy.
When will I get my copy?
This depends on when you complete the contact form, when we have your discovery call, and the timeline we decide on. We can discuss it during your discovery call.
Do you offer payment plans?
Yes, I offer payment plans. Complete the contact form above to discuss.
Still have questions? I may have addressed them in the FAQs below or you can email me: alicia[at]aliciajoy.net (replace [at] with @)